Regular price
Sale price
$37.00 USD
Unit price
per
Sale
Sold out
30ml
Anointing oils have been used for centuries in spiritual and religious ceremonies to sanctify and anoint an individual. Throughout history, anointing oils were highly regarded and so treasured that they were to be used exclusively for persons holding high social status such as royals and members in leadership. Anointing oils were so deeply valued that it was historically forbidden for them to be used on the body of commoners or for the oils to be duplicated. While these restrictions are no longer present in today's society, anointing oils continue to be used within religious groups and traditions for the belief that by combining the medicines of The Mother with intention and prayer, we are able to exert our spiritual authority and manifest blessings.
Our anointing oils are created using a specialized blend of pure essential oils to aid in supporting spiritual, emotional and physical needs. You may apply the anointing oils during prayer and mediation ceremonies or as an everyday aromatherapy remedy. Additionally, anointing oils can be used in cleansing baths and applied to the doors and windows of the home for spiritual protection. 
Anointed is designed to aid you on your journey of spiritual awareness and enlightenment. This blend uses a medley of sacred oils including Frankincense  (Boswellia sacra), Myrrh (Commiphora myrrha) and Lavender (Lavandula angustifolia), which have traditionally been used in spiritual worship and healing. Frankincense and Myrrh are well-known for their spiritual influence, this dynamic duo is commonly associated with Christ as these medicines (along with gold) were gifted to Jesus at birth. Together, Frankincense and Myrrh provide a spiritual therapeutic which allows us to cleanse auras and connect us with Divine, Universal energy. Lavender, which is known as the "Mother of Oils" is used in aromatherapy to support the crown chakra, and has been traditionally used to increase psychic vision and gifts. The crown chakra is the realm of spiritual consciousness and divination. It is also referred to as the center of Christ consciousness. Anointed has been strategically crafted using these sacred oils to support you on your quest for higher consciousness. 

Directions:
Aromatherapy: Apply 3-5 drops of oil to pulse points: temples, neck, wrists and behind ears. For crown chakra ceremonies, apply the oil to the top of your head. Take a deep inhale from your hands to enjoy the aromatic therapy. 

Bath: Apply 3-5 drops in tub during spiritual bath and cleansing.
Avoid direct contact with eyes. Do not use on irritated skin. For external use only. 

Key Ingredients

Frankincense (Boswellia sacra)
Frankincense is recognized as one of the most cherished and sacred essential oils. While it is mainly realized for its spiritual benefits, this harmonious oil is widely used in aromatherapy for its expansive health benefits which support both emotional and physical wellbeing. Frankincense helps create a calming and restorative meditation practice, enhances mood and combats stress and anxiety. Additionally, it is believed that in spiritual practices, Frankincense strengthens intuition and a spiritual connection. In aromatherapy, it is referred to as the "King of Oils"

Myrrh (Commiphora myrrha)
Myrrh essential oil has been used for centuries for traditional healing therapies and spiritual ceremonies. Myrrh allows us to go within to discover truth by uncovering deep emotional and spiritual wounds. This sacred oil helps stabilize emotions by eliminating doubt and chaos and helps us reach a state of peace and alignment. Additionally, Myrrh is used in aromatherapy for its anti-inflammatory, antimicrobial, antiseptic properties and its ability to support skin infections and intestinal disorders. 

Lavender (Lavandula angustifolia)
Titled the "Mother Of Oils", since ancient times lavender has been recognized for its powerful healing properties, and has been used to support multiple conditions. With its sweet and floral aroma, lavender promotes relaxation and is renowned as one of the best natural remedies to improve mental well-being by easing insomnia and stress related disorders such as anxiety.
Jojoba Oil (Organic)
Jojoba oil is great for all skin types and is an effective natural moisturizer. Jojoba oil contains natural forms of vitamin E which works as an antioxidant to reduce inflammation, repair skin, and help promote collagen synthesis.
Share
View full details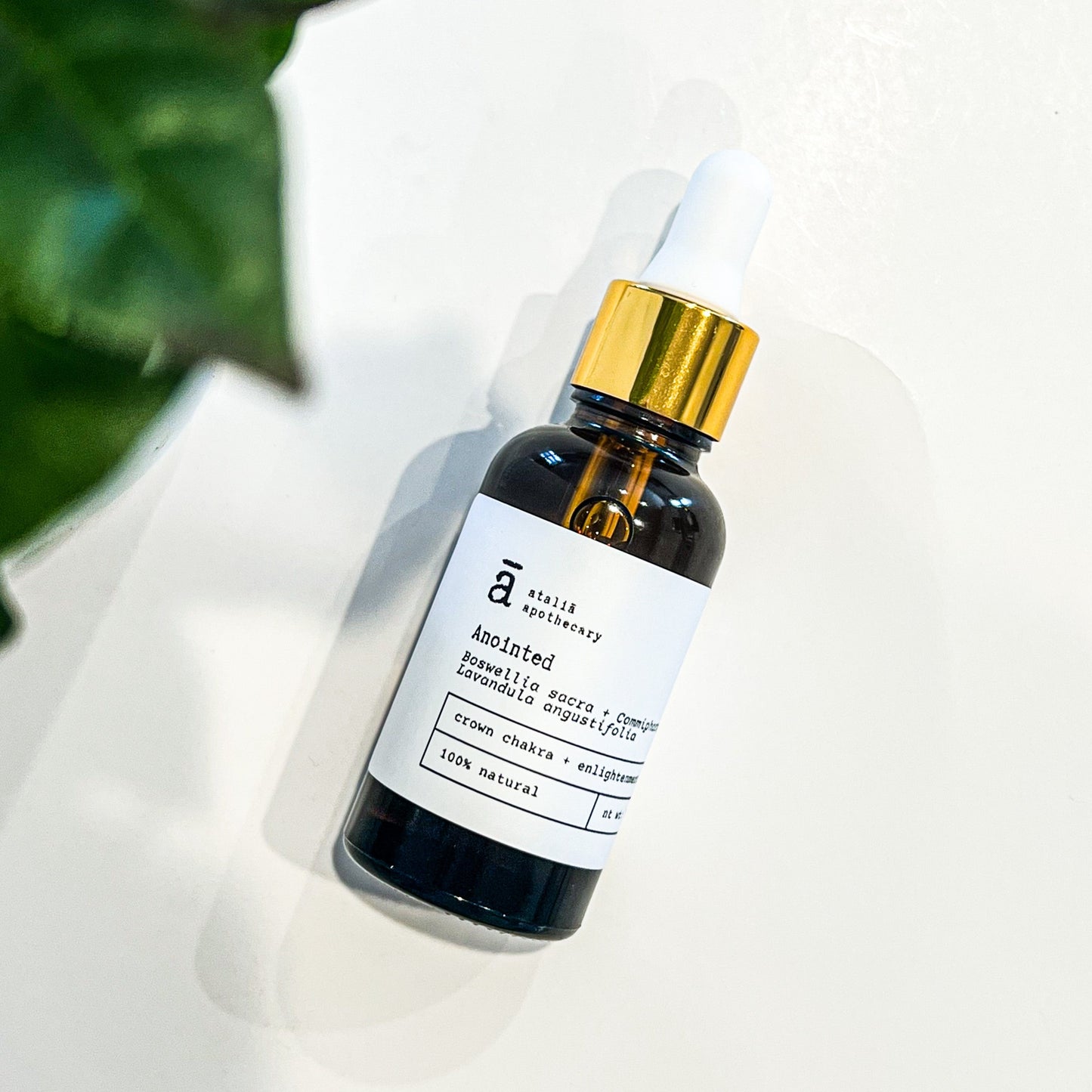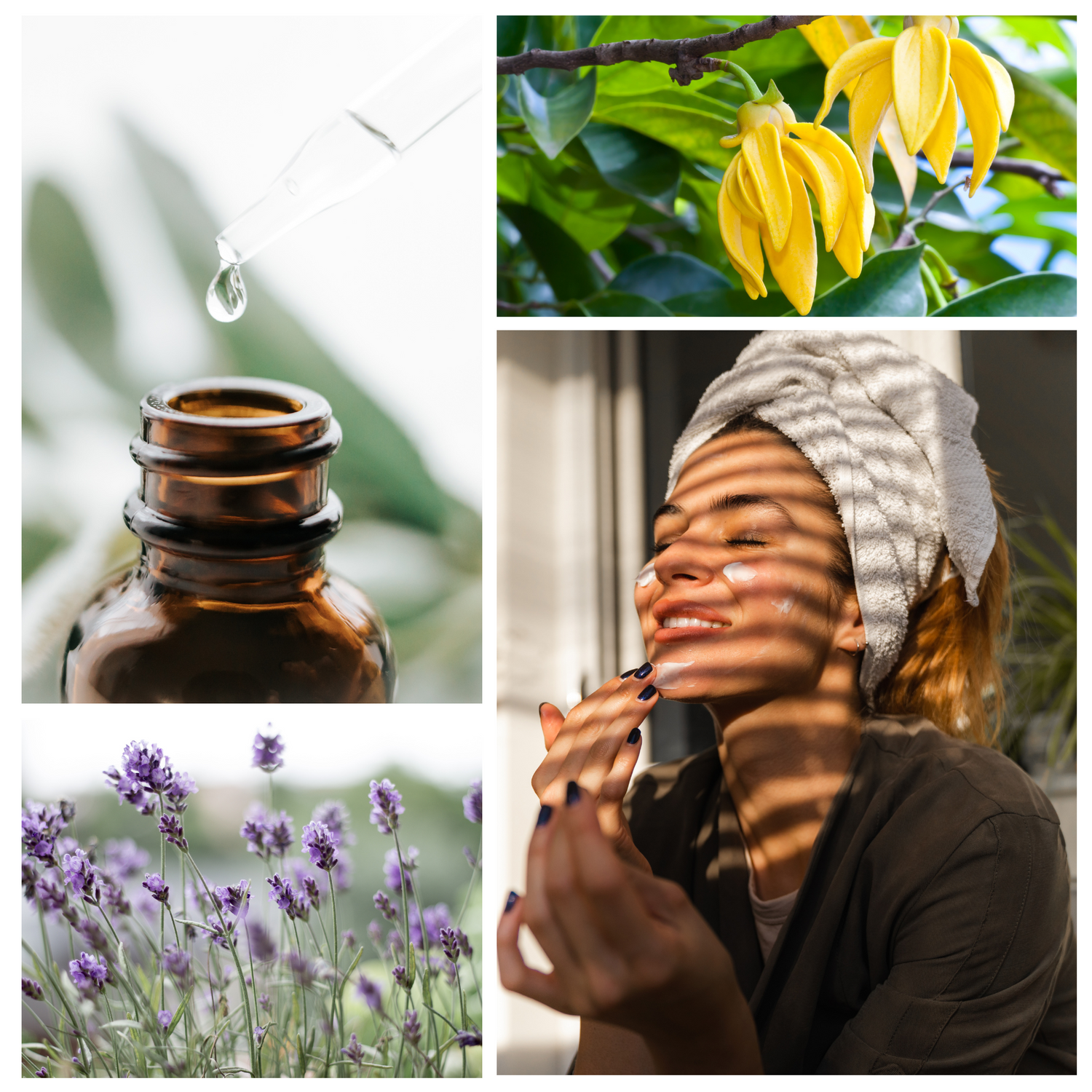 Made with Pure Ingredients and Pure Intentions
All of our products are formulated using 100% natural ingredients. We use high quality materials such as pure essential oils and other plant-powered materials to ensure your wellness routine is majestic and genuine as possible.