Regular price
Sale price
$19.00 USD
Unit price
per
Sale
Sold out
This 100% natural roll-on is created using a revitalizing blend of lavender and rose essential oils. Our roll-on blends are formulated to hydrate and nourish skin using a mixture of coconut oil and jojoba oil. Use as a self-care remedy to promote tranquility and a peace of mind.
Ingredients
Organic fractionated coconut oil, organic jojoba oil, lavender (Lavandula angustifolia), rose (Rosa damascena)
Directions
Apply to pulse points: temples, neck, wrists and behind ears. Repeat as needed. Avoid contact with eyes. Do not use on irritated skin. For external use only.
Key Ingredients
Lavender (Lavandula angustifolia)
Since ancient times lavender has been recognized for its powerful healing properties, and has been used to support multiple conditions. With its sweet and floral aroma, lavender promotes relaxation and is renowned as one of the best natural remedies to improve mental well-being by easing insomnia and stress related disorders such as anxiety.
Rose (Rosa damascena)
Relieves stress, fights anxiety, harmonizes the mind and body while increasing libido.
Ylang-Ylang (Cananga odorata)
Ylang-Ylang is known for its sweet and rich floral aroma. It has been used for centuries for its uplifting effect on the mood, as well as its ability to promote relaxation, alleviate anxiety and increase libido.
Jojoba Oil (Organic)
Jojoba oil is great for all skin types and is an effective natural moisturizer. Jojoba oil contains natural forms of vitamin E which work as an antioxidant to reduce inflammation, repair skin, and help promote collagen synthesis.
MCT Oil (fractionated organic coconut oil)
MCT oil is widely recognized for its abundant skin benefits. With its antioxidant and phytonutrient components, MCT oil helps prevent aging and damage to our skin. In addition MCT oil is rich in fatty acids, contains antibacterial properties, and works as an effective hydrating moisturizer to soften the skin soften and sooth skin.
Share
View full details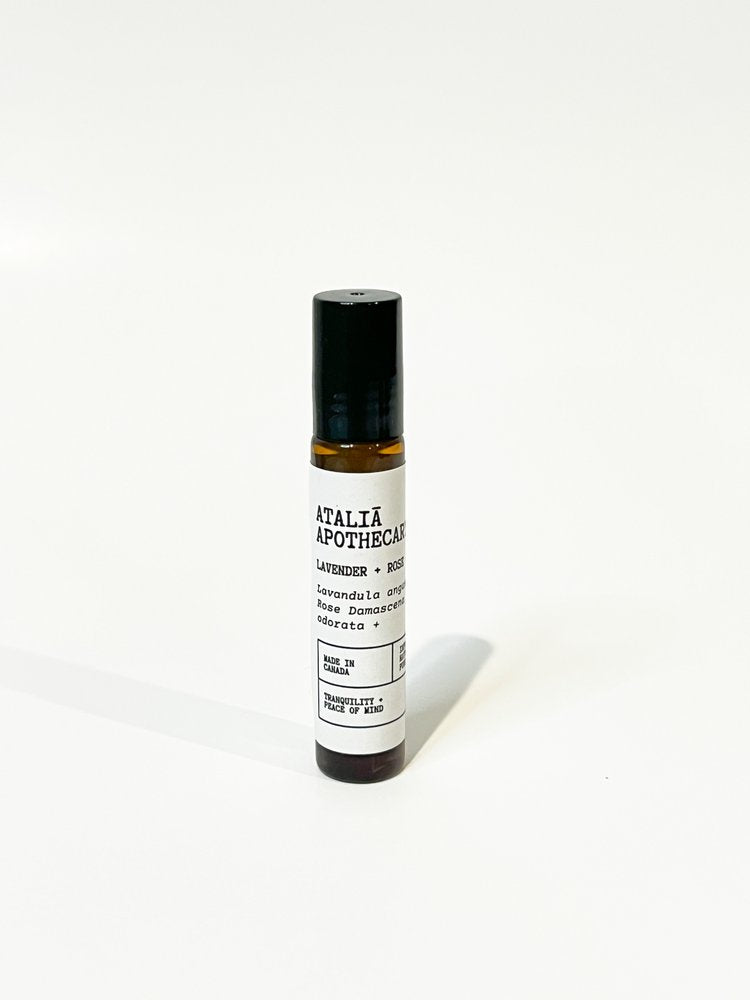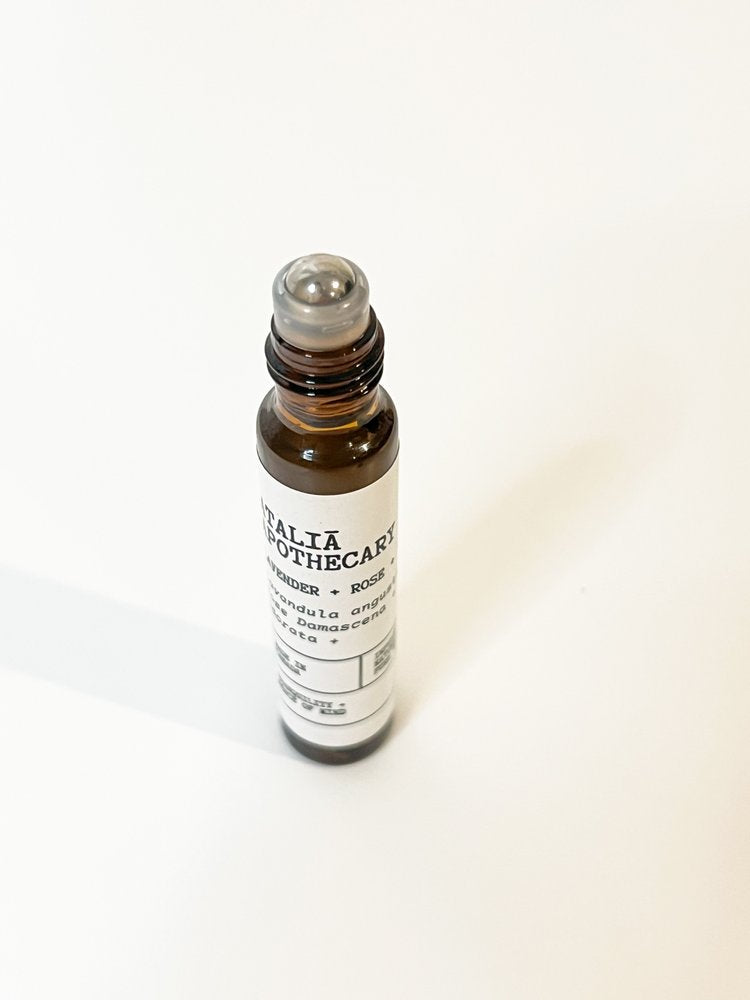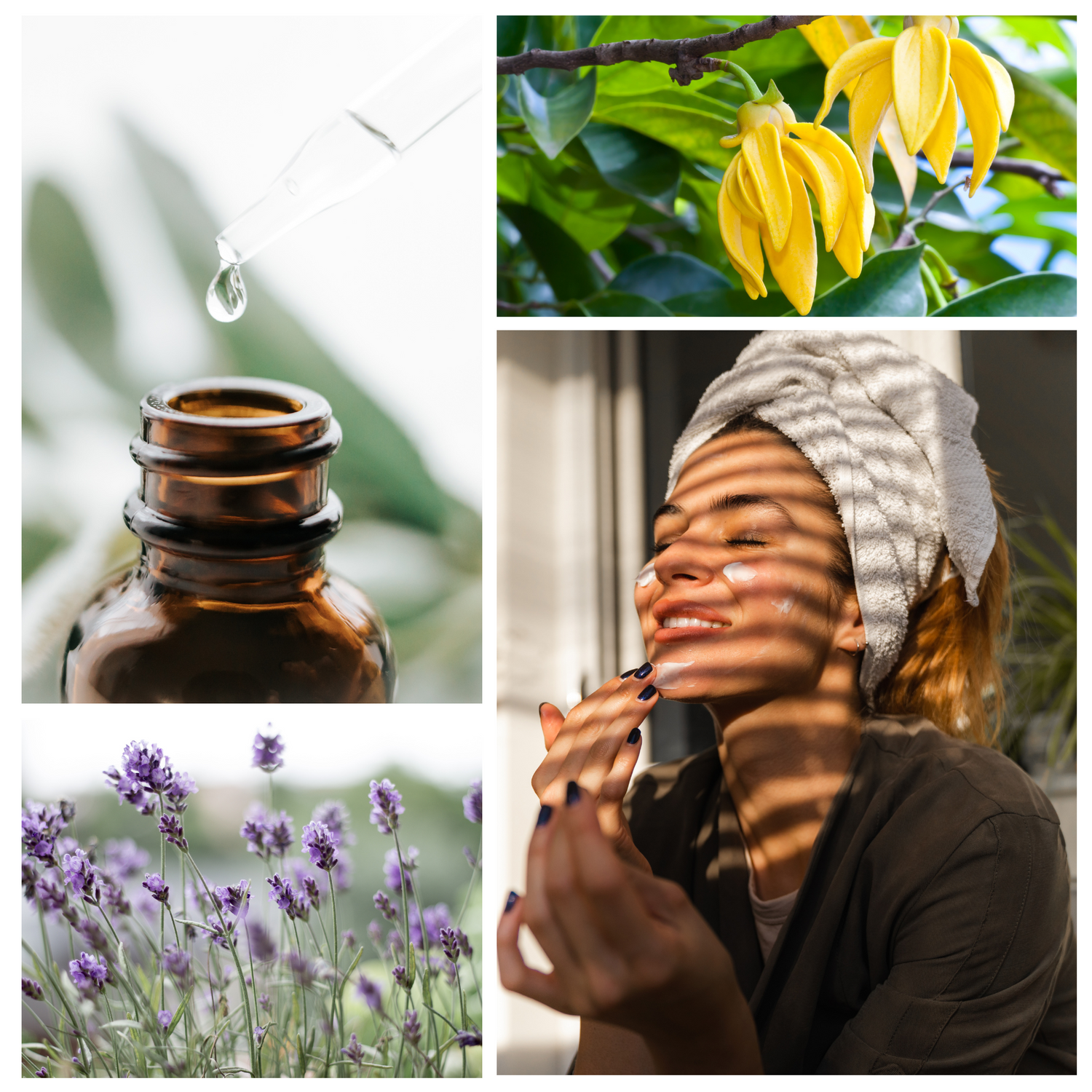 Made with Pure Ingredients and Pure Intentions
All of our products are formulated using 100% natural ingredients. We use high quality materials such as pure essential oils and other plant-powered materials to ensure your wellness routine is majestic and genuine as possible.