Regular price
Sale price
$19.00 USD
Unit price
per
Sale
Sold out
10 ml
The Sacral Feminine is designed to aid you on your chakra healing journey. This blend uses a medley of Rose (Rose damascena), Ylang-Ylang (Cananga odorata), Patchouli (Pogostemon Cablin) and Sweet Orange (Citrus × sinensis) to help you fuse with your femininity emotionally and energetically, so you can access your sacral chakra. As we connect to our sacral chakra, we are able to read our sexual energy and reprogram the emotions, thoughts and behaviours associated with the traumas found in sacral wounding.
The Sacral Feminine is an excellent addition to your spiritual toolkit and should be used during meditation, prayer and womb healing ceremonies.
Directions
Apply to pulse points: temples, neck, wrists and behind ears. Repeat as needed. Avoid contact with eyes. Do not use on irritated skin. For external use only.
Key Ingredients
Ylang-ylang (Cananga odorata)
Ylang-ylang is known for its sweet and rich floral aroma. It has been used for centuries for its uplifting effect on the mood, as well as its ability to promote relaxation, alleviate anxiety and increase libido.
Orange (Citrus sinensis)
A sweet citrus aroma that is uplifting while simultaneously provides a relaxing, calming effect that helps reduce stress. Known to stimulate the strength and resilience of the immune system and eliminate airborne bacteria.
Rose (Rosa damascena)
Known as the 'Queen Of Oils" for its feminine qualities, Rose enhances feelings of beauty, love, youth and immortality. This beautiful essence also helps open the heart chakra. In addition, Rose increases feelings of confidence and self worth, relieves stress, eases anxiety and harmonizes the mind and body.
Patchouli (Pogostemon cablin)
Patchouli has been used since ancient Egypt for its Divine healing properties. This aromatic oil produces a spicy, musky, earthy and sensual aroma that pairs perfectly for those seeking to become grounded and aligned to their sexual life force. This oil is great to work with in any root chakra, sacral chakra and womb healing ceremonies
Jojoba Oil (Organic)
Jojoba oil is great for all skin types and is an effective natural moisturizer. Jojoba oil contains natural forms of vitamin E which works as an antioxidant to reduce inflammation, repair skin, and help promote collagen synthesis.
Aromatherapy Benefits of Sacral Feminine
Main Properties:
Aphrodisiac

Anti-depressant

Relaxant,

Stimulates reproductive systems

Stimulates lymphatic system
Physical:
Abdominal pain

Skin irritations

PMS

Hormone Balancing

Irritable Bowel
Emotional:
Anti-anxiety

Calms nerves

Increases libido

Encourages feelings of safety

Optimism
Spiritual:
Sensuality (Ylang-Ylang and Patchouli are traditionally used in aromatherapy to connect and balance sexuality while increasing libido)

Re-connecting to body / positive body image

Heightened consciousness

Connecting to spiritual gifts

Womb healing ceremonies

Rose essential oil is known as the "Queen of Oils" for its feminine characteristics

Beauty, love and youth


Should I get the Sacral Feminine candle or roll on?

It depends on what you prefer and what kind of aromatherapy you are looking for. Here is a breakdown of what you get in a roll on vs candle:
Roll-ons:
Applying essential oils topically offers you the inhalation benefits which shifts your emotional state. In addition, you are absorbing the essential oils through the skin which enters your bloodstream and circulates anywhere from hours to days.
Candles
Aromatherapy candles allow us to create our sanctuary by uplifting and calming our space. Candles and diffused essential oils impact your emotional state and are ideal for anyone seeking to shift the energy of their environment.
Share
View full details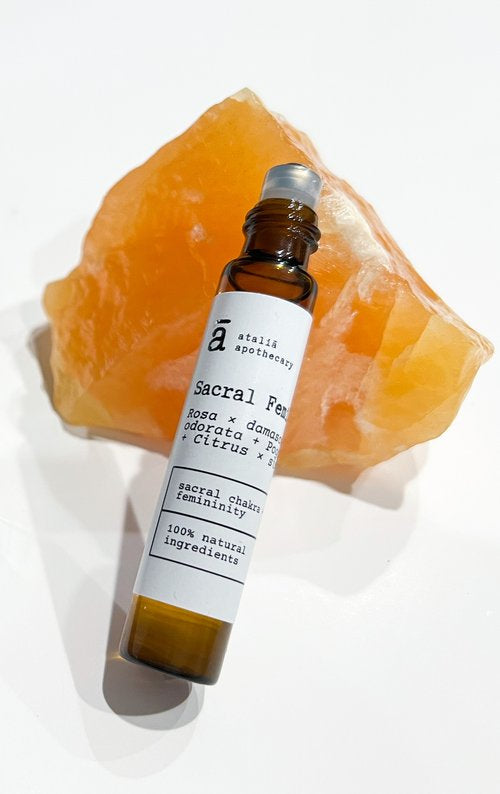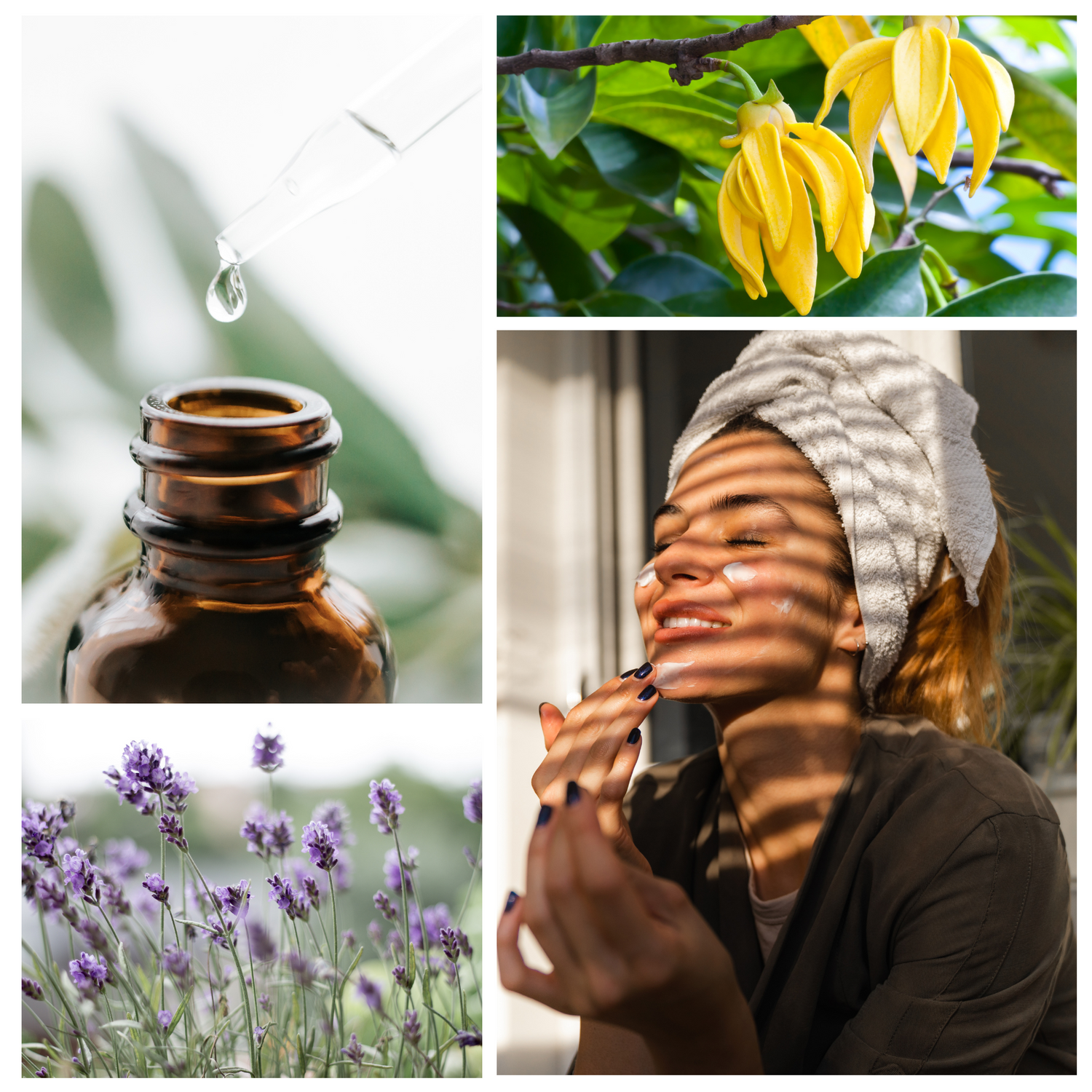 Made with Pure Ingredients and Pure Intentions
All of our products are formulated using 100% natural ingredients. We use high quality materials such as pure essential oils and other plant-powered materials to ensure your wellness routine is majestic and genuine as possible.